We Are the Oil Change Specialists!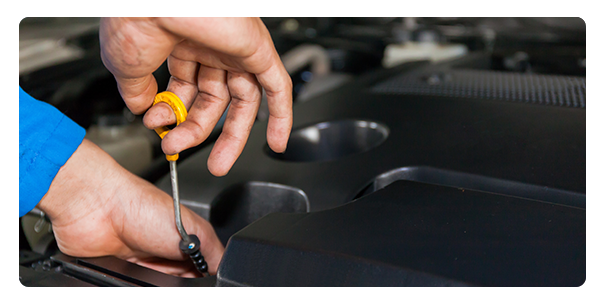 ---
At Bob's Lube & Oil, we specialize in oil changes. We make sure that your vehicle gets the best care possible. We offer the options of using full synthetic and synthetic blend for your vehicle. By carefully selecting the type of oil your car needs, we can help extend your engine's lifespan! With every oil change, a brand new oil filter is included in the price.
We feature top name-brand oils, including Chevron, Mobile 1, Delo and more! If you are looking for a specific oil to be used in your oil change, be sure to let us know. We would be happy to get it for you!
---
Bob's Lube & Oil also performs a 9-point safety inspection with EVERY oil change!
Our 9-point safety inspection includes checking:
Tire Pressure
Tire Wear
Brake Fluid
Power Steering fluid – if accessible
Transmission Fluid – if accessible
Belts – if visible
Hosing – if visible
Lights
Air Filters – if accessible
---
During our check, we make sure you are aware of any areas that may need routine service in the upcoming future. Along with making recommendations for routine services, we also offer windshield wiper blade replacement.
Bob's Lube & Oil will also take servicing your vehicle to the next step. Before we return the vehicle to our customer, we also vacuum the vehicle and wash the windows! We pride ourselves on providing excellent customer service. We make sure our customers leave happy and satisfied. Come to Bob's Lube & Oil to experience customer satisfaction, GUARANTEED!